Match Reports

England v Scotland: 20 July


Ian Callender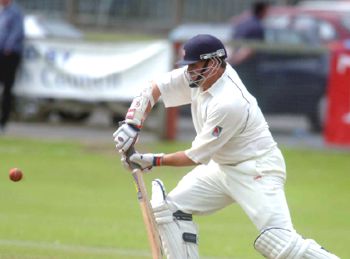 The finish at Sandy Bay was sensational. Scotland started the 49th over against ECB England needing four to win with six wickets in hand - and lost.
England captain Steve Foster started the havoc with three wickets in his final over and with Steven Gilmour also run out, Scotland still needed four to win but with just six balls remaining.
Kevin Thomson scrambled a single but Steven Chapman then had Ryan Watson caught for 40 and when he bowled the injured Fraser Watts, England had won with a ball and two comfortably runs to spare.
The England innings was hardly the orthodox 50 overs affair. After 10 overs they were 11 for no wicket and after 30 were only 59 for one. But they scored 114 off the remaining 20 overs and the final result justified their patience - just.