Fingal Girls Super Cup 2015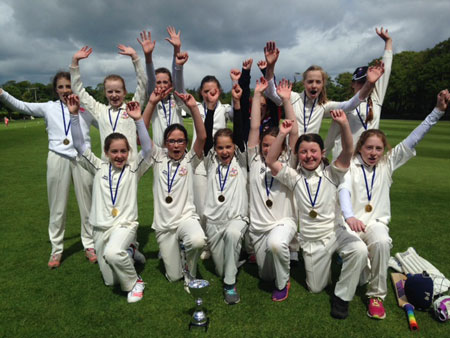 The Fingal Girls Super Cup is a first for Leinster where four National schools competed in a league structure finishing with a final held at The Hills CC.
The competition was run for National schools and participating this year were: Milverton NS (Skerries), Balrothery NS, St Andrews NS (Malahide) and Oliver Plunketts NS (Malahide).
The competition, using a hard ball, was run during April and May with over 60 girls taking part.
After the series of league games finished Milverton NS were top with Balrothery NS coming second.
These two schools competed in the final on Thursday, May 28th in the Hills Cricket Club where Milverton NS came out the winners. This new tournament has been a huge success with 40 girls partaking who had never played cricket previously.
As a result, 20 of these girls have decided to join their local clubs. Next year we will look to continue the competition and hopefully get more schools entering.
FINAL- Milverton v Balrothery
Thursday, 28 May, 2015
Venue: The Hills
Balrothery NS 115 of 18 Anna Holland & Megan McAuley 11 Jade Grassi & Anne Corry 8 Abby Leonard 5 for 3 of 2
Milverton NS 174 of 18 Jane McGuire and Klarrissa Walser 23 Rose Palmer & Robyn Plant 12 Anna Holland 2 for 5 in 2
Milverton NS won by 59 runs