| | |
| --- | --- |
| | |
DML donates £5000 to local charities
James Colhoun (Derry Midweek League)

---
Derry Midweek Cricket League Christmas Donations to Local Charities and Community Groups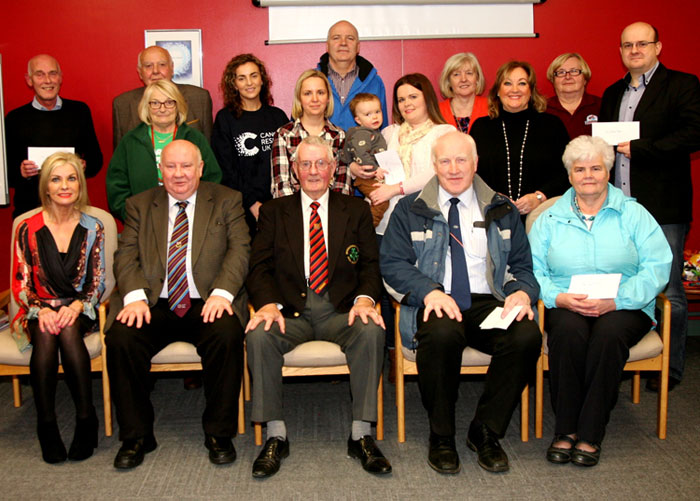 The Derry Mid-week Cricket League (DML) continued its annual donations this week with 20 local charities and deserving community groups all receiving contributions from the DML Council members on Tuesday evening in Ardnashee Special School.
Down slightly from 2014, caused mainly by the contant interuptions from weather on countless cup finals throughout the year, a collection of £5000 was distrubuted between the 20 local groups.
Chairman Sam McPherson commented, "2015 has not been a fantastic year in cricket terms but the DML continued its hard work with collections during some miserable days through the summer and credit to all the council members who offered their services for the cause.
"The help that these donations will provide to all the local charities and communities at this time of year makes it all worth while"
Charities and Groups supported by the Derry Mid-week League in 2015 were:
1. Age NI
2. Alzhemiers Disease Society
3. Ardnashee School and College for Special Care
4. Cancer Research UK.
5. Caw /Nelson Drive Action Group
6. Children's Heartbeat Trust - L'derry
7. Citizens Advice Bureau
8. Dennett Interchange- Donemana
9. Friends of Spruce House
10. Leckpatrick and Dunnalong Luncheon Club
11. MacMillan Cancer Support
12. Motor Neurone Association
13. Multiple Sclerosis Association – L'derry
14. Multiple Sclerosis Association – Strabane
15. N.I. Childrens Hospice
16. N.I. Society for the Prevention of Cruelty to Children
17. Northwest Association of Hearing Concern
18. Parkinson's Disease Society- L'derry
19. Talkback Talking Newspaper – L'derry
20. Talkback Talking Newspaper—Strabane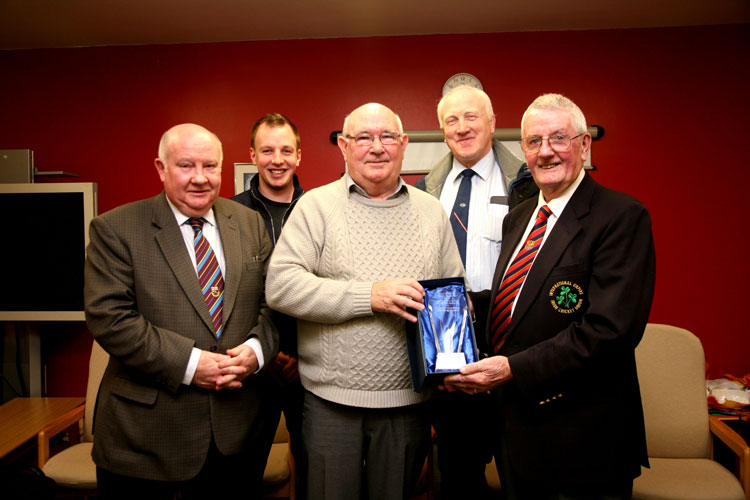 A special award was also presented to former DML Chairman, Drew Downey, for his 40 years service to the organisation.
"I would like to congratulate the Derry Mid-week on its continued success on and off the field. I made some great friends during my time involved and would like to thank everyone for making it such an enjoyable 40 years"
On behalf of the Derry Midweek I would like to wish everyone a very Merry Christmas and best wishes for the New Year ahead.
Yours in Sport
James Colhoun Secretary
Have you any comment to make on any aspect of this article? What are your views on any of the opinions expressed in it? Have your say on the
CricketEurope Ireland Forum
.